Start Smart Fall 2023 Series
In this two part series, facilitated by AAUW Tucson past-president, Diana Charbonneau, and AAUW Tucson Member, Carmen Aviles.
Workshops show you how to:
. Conduct objective market research to benchmark target salary and benefits
. Identify and articulate your personal value
. Develop an arsenal of responses and strategies to use when negotiating
S C H E D U L E
Establishing Salary Goals and the Gendar Pay Gap
Learn fundamentals and resources for successfully benchmarking your salary and understanding the gender gap.
Tuesday, October 24, 12:30 PM to 1:45 PM Mountain Standard Time
Negotiating Effectively
Learn and practice strategies for successful salary and other compensation negotiations.
Thursday, October 26, 12:30 PM to 1:45 PM Mountain Standard Time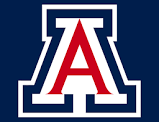 This series is free to attend, open to the public, and hosted by the University of Arizona Gradudate Center via Zoom.
Learn more and register to attend at https://live-azs-gradcenter.pantheonsite.io/career-services/career-support-programs/salary-and-negotiation-workshops