---
Our Mission: We advance equity for women and girls through advocacy, education, philanthropy, and research.
The AAUW Tucson branch has over eighty (80) members residing in Greater Tucson, Oro Valley, Corona de Tucson, and Sierra Vista. We proudly partner with AAUW College/University Partners Pima Community College and the University of Arizona, Tucson.
---
Our History: The AAUW Tucson Branch originated from the Collegiate Club that formed in 1909 under the stewardship of a small group of women. One of them was Clara Fish Roberts, the first person to have registered at the new University of Arizona in September 1891 and the first women elected to the Tucson School Board in 1917.
The second member of the Collegiate Club was Clara Ferrin (Bloom) who graciously opened her home for the organizational meeting held in her parlor. That parlor now part of the Coronet Restaurant on Cushing Street in Tucson.
---
LAST CALL: Holiday Luncheon and 2023 Celebration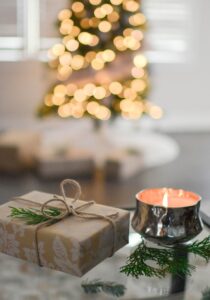 Join us at Ramada by Wyndham Viscount Suites to celebrate the holiday season, review our 2023 achievements, and share our 2024 events and programs.
When: Saturday, December 9
Time: 11:00am until 1:00pm
Where: Viscount Suites, 4855 E Broadway Blvd
Cost: $25 + optional $5 raffle ticket
Register: HERE
Non-perishable donations will be collected for the University of Arizona Campus Pantry. Click here for a list of items in need.
---
Branch 'Get-Together' was held on Wednesday, November 29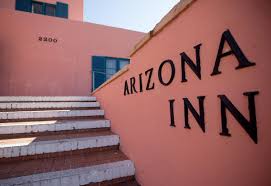 Members were invited to join the Board for happy hour at the Arizona Inn. It was nice to meet in-person and talk about the holidays and our branch activities.
Spring event ideas were discussed and the next step is planning. The January through May programs will be shared at the December holiday luncheon. Hope to see you there.
---
The Board would like your feedback to help shape future programs and branch initiatives. Please share your feedback via a brief questionnaire.
---
Public Policy & Advocacy – Our Work is Not Yet Done
See updates on our page, click HERE
---
See the 2023-2024 Branch Events →

Click here
---
Negotiating It Forward


Shout out to our Start Smart champions, Branch Past President, Diana Charbonneau, and branch coordinator/facilitator, Carmen Aviles.
Last month, Diana presented Start Smart to  Women in Optics and Carmen conducted a two-session workshop via Zoom for the UofA  Graduate Center. The three audiences combined had approximately 85 attendees!
Thanks Diana and Carmen for helping so many learn about successful salary negotiation strategies and  supporting our mission to end the pay gap.