Upcoming Events! 
Virginia Palmer Memorial Scholarship Tea
March 31   1pm-3pm
Fellowship Hall, Rincon Congregational Church 
122 N. Craycroft Rd., Tucson AZ
Join AAUW Tucson Branch for our annual Virginia Palmer Memorial Tea and Fundraiser on March 31st from 1 to 3 PM. The event supports VPMS scholarships at Pima Community College. The program includes Margie Torres, PCC Financial Aid, and a long-time advocate of VPMS, as well as current and past recipients of the Virginia Palmer Memorial Scholarships.  (Remember Rosa Morales?)
Remember to bring your FAVORITE TEA CUP! (Some are on loan at the event.) BRING FRIENDS! Enjoy the entertainment (flutist Caleb Hathaway)!
$10 entry fee. Make checks out to AAUW Tucson Branch and mail to AAUW Tucson Branch, PO Box 40822, Tucson AZ 85717 or pay at the door. Donations gratefully accepted for the scholarship prior to and at event. Make checks out to AAUW Tucson Branch for VPMS Endowment Fund.
Please help make this a scrumptious event! More tea sandwiches and baked goods needed—whether from your favorite family recipes (or your favorite bakery)! Contact Carol Dow at canntuc@gmail.com.
---
Save the Date!

AAUW Arizona State Conference, April 7, 2018
Women, Power, Privilege: An Honest Conversation
AAUW Tucson is pleased to host the
2018 Arizona Spring Conference.
Come prepared to explore how power and privilege intersects with equity for women.
Check-in Begins: 9:00am   Program: 10:00am – 3:00pm
Location: Radisson Suites Tucson, 6555 E. Speedway Blvd., Tucson, AZ 85710
Fee: $40.00, Student $25 (Fee includes light breakfast and lunch.)
Deadline to Register: March 30, 2018
Room Rates: $104.00, Ask for AAUW rates
---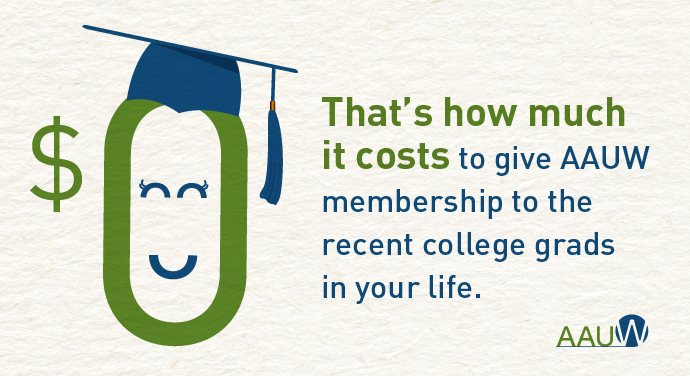 The American Association of University Women (AAUW) empowers women and girls through advocacy, education, philanthropy, and research. Our nonpartisan, nonprofit organization has more than 170,000 members and supporters across the United States, as well as 1,000 local branches and 800 college and university partners. Since AAUW's founding in 1881, our members have examined and taken positions on the fundamental issues of the day — educational, social, economic, and political.
AAUW's Mission
AAUW advances equity for women and girls through advocacy, education, philanthropy, and research.
AAUW's Value Promise
By joining AAUW, you belong to a community that breaks through educational and economic barriers so that all women and girls have a fair chance.
AAUW, founded in 1881, is open to all graduates who hold an associate's or higher degree from a regionally accredited college or university. In principle and in practice, AAUW values and seeks a diverse membership. There are no barriers to full participation in the organization on the basis of gender, race, creed, age, sexual orientation, national origin, disability or class.