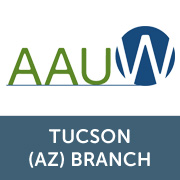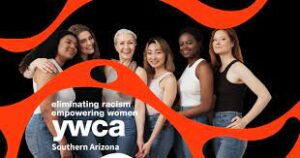 Running and Winning is a non-partisan workshop for high school junior and senior girls that is coordinated and presented by the League of Women Voters of Greater Tucson with AAUW Tucson and the YWCA of Southern Arizona as co-sponsors. This will be the 17th year AAUW Tucson is a co-sponsor.
The workshop mission is to encourage the participants to consider running for elected office. In addition, to discover leadership capabilities in themselves by exposing the high school students to women elected officials and women currently running for office from Arizona. Elected officials that attend the workshop include state and local legistators, judges, city/town officers, and others.
2023 September 7 | Santa Rita High School Running and Winning
Mark your calendar for the all-day event on Thursday, September 7. If you would like to volunteer to prepare materials for the workshop, make a monetary donation, or attend and assist with workshop activities, contact Jane Russ, AAUW Tucson VP-Treasurer, for more information.
Since the 2004 inception of Running and Winning, over 2,000 high school girls in the greater Tucson area have attended a workshop. This educational, interactive leadership forum has been held annually throughout the Tucson metro area:
2022 Empire High School
2012  & 2014 Flowing Wells High School
2018 Desert View High School
2017 Sunnyside & 2004 High School
2016 Sahuarita High School
2015 Sahuaro High School
2013 Tucson High School
2012 Mountain View High School
2011 & 2010 Cienega High School
2009 Canyon del Oro High School
2008 Rincon/University High School
2007 Cholla High School
2006 & 2005 Catalina Magnet High School
Shout-out to AAUW Tucson member, Nancy Woodling, for her years of dedication to Running and Winning. Nancy was instrumental making this annual workshop an ongoing success. Thank you, Nancy.
Learn more about Running and Winning from the League of Women Voters of Greater Tucson, click HERE.