Start Smart and Work Smart = You and Salary Negotiation

Learn to successfully advocate and negotiate for yourself — and help close the pay gap for women everywhere.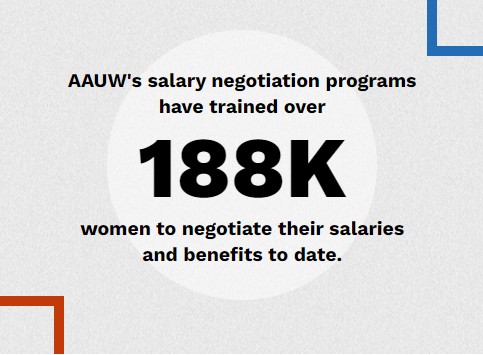 ---
  AAUW Work Smart Online Will Help You
Determine your personal value.
Set your target salary and benefits.
Create your strategy to make your pitch.
Practice, practice, practice.
Why Start Smart & Work Smart?
Learn how to research your target salary, highlight your accomplishments and find the right words — and the confidence — to negotiate for better benefits and pay.
Sign up for a facilitator-guided virtual Start Smart workshops through our partnership with the University of Arizona Graduate Resource Center or use our Work Smart Online e-learning tool, which takes less than two hours to complete and can be done at your own pace — both programs are FREE!
Link to the AAUW Work Smart Online Course: https://courses.aauw.org/learn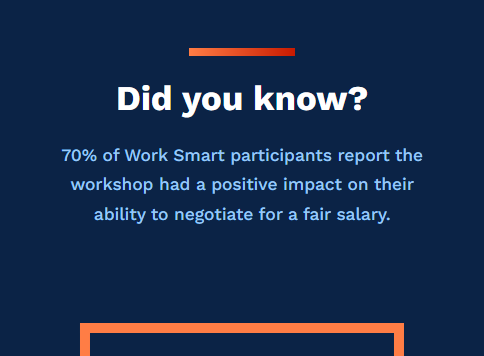 Earning more can make the different for paying off loans, supporting yourself and your family, buying what you want and need, and saving for the future.
• One year out of college, women are already paid significantly less than men.
• Women who work full time take home about 83 cents for every dollar a full-time male worker is paid.
• Over a lifetime, the gender pay gap grows and lost potential earnings add up.